"A World We Women Want" – A Compendium on Women's Voices and Good Practices towards Sustainable Development Goals of UN.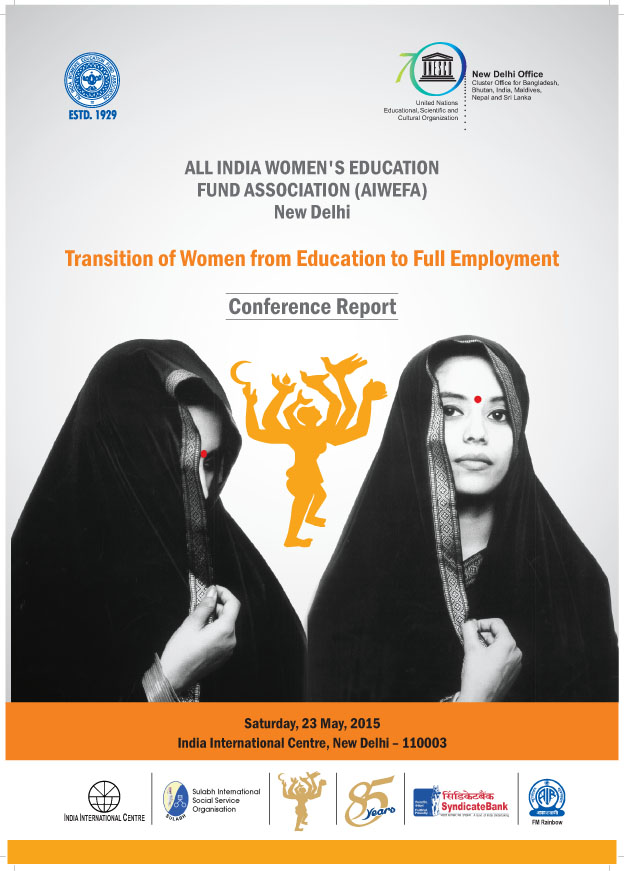 "Transition of Women from Education to Full Employment"- A Report on the Conference .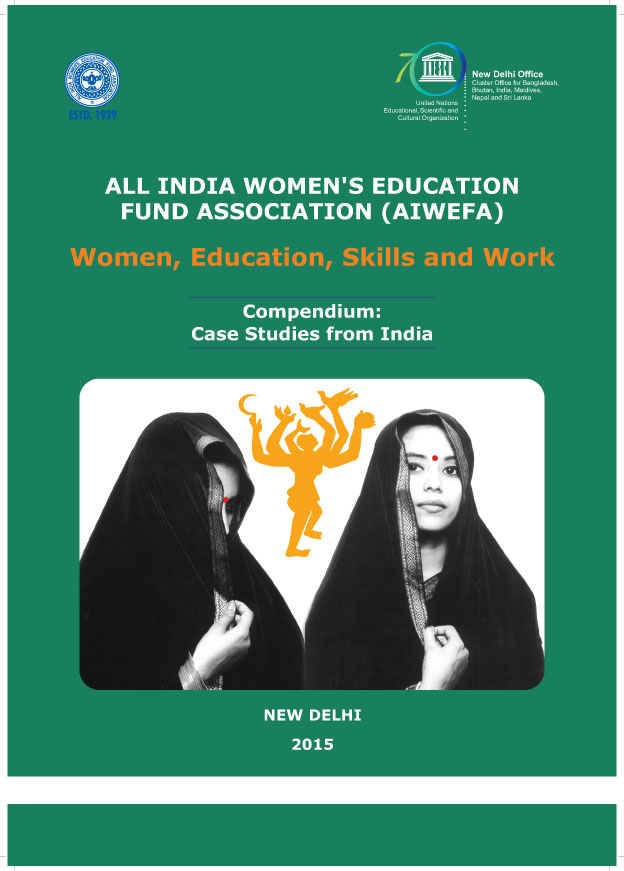 "Women, Education, Skills and Work"- A Compendium on Case Studies from India.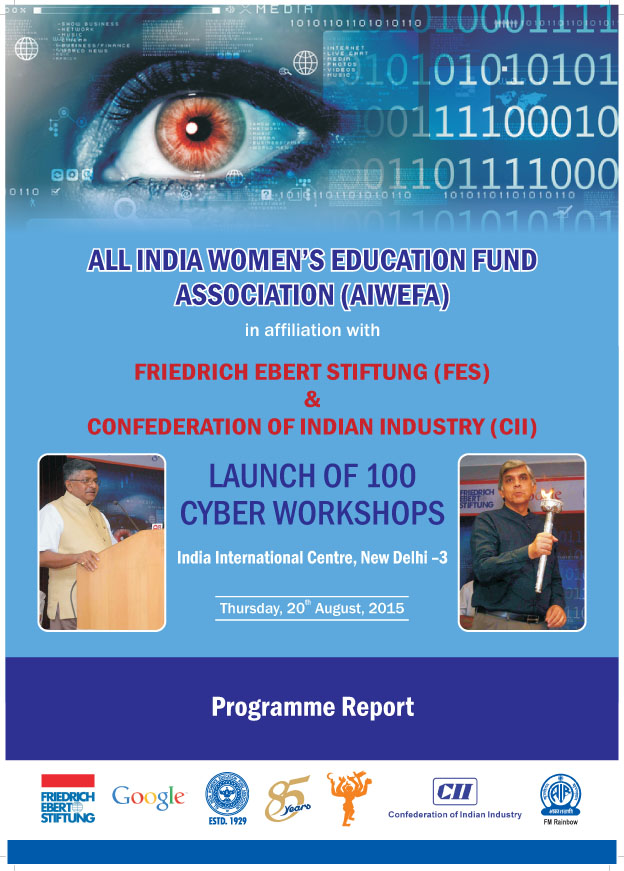 "Launch of 100 Cyber Security College Workshops" – A Programme Report.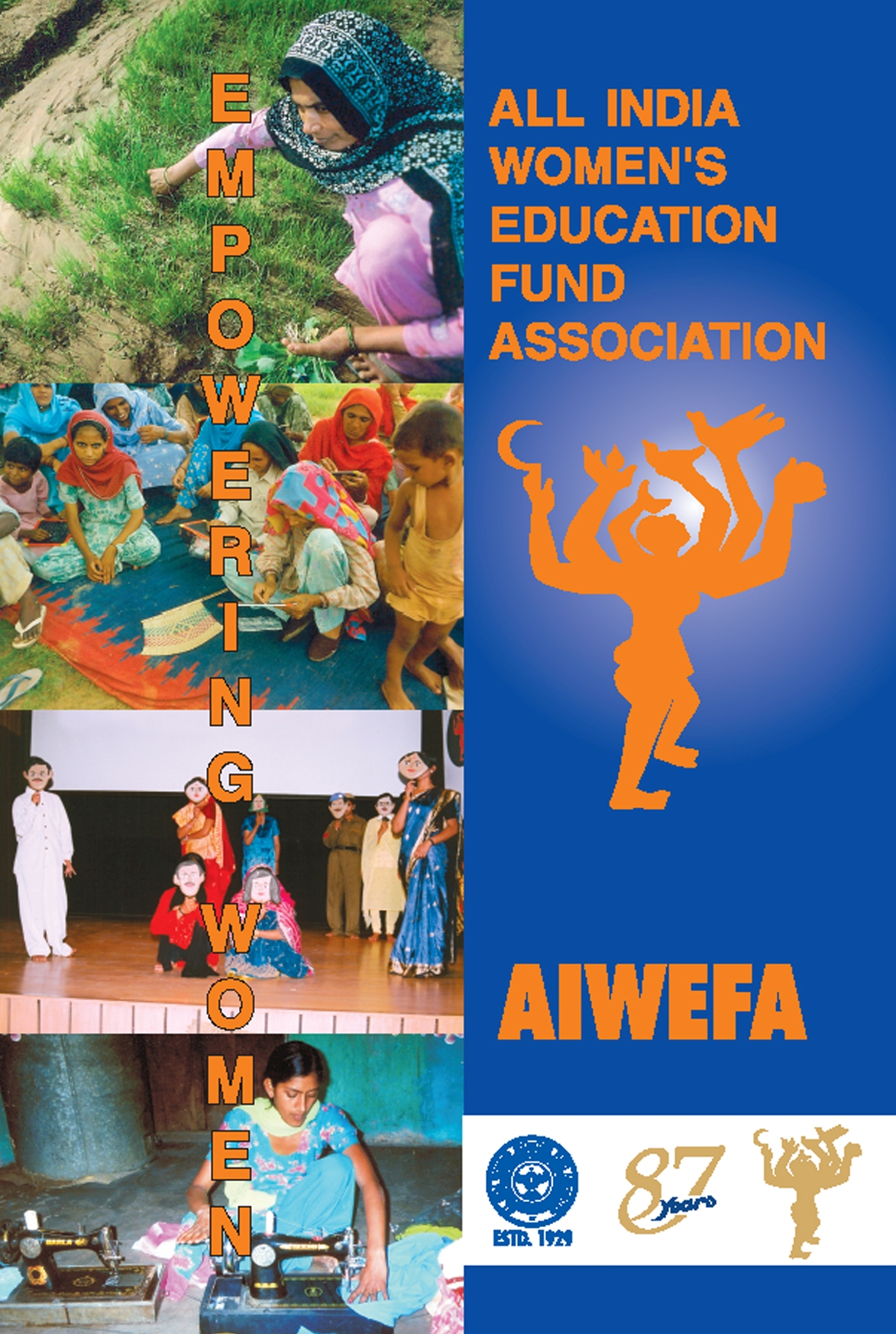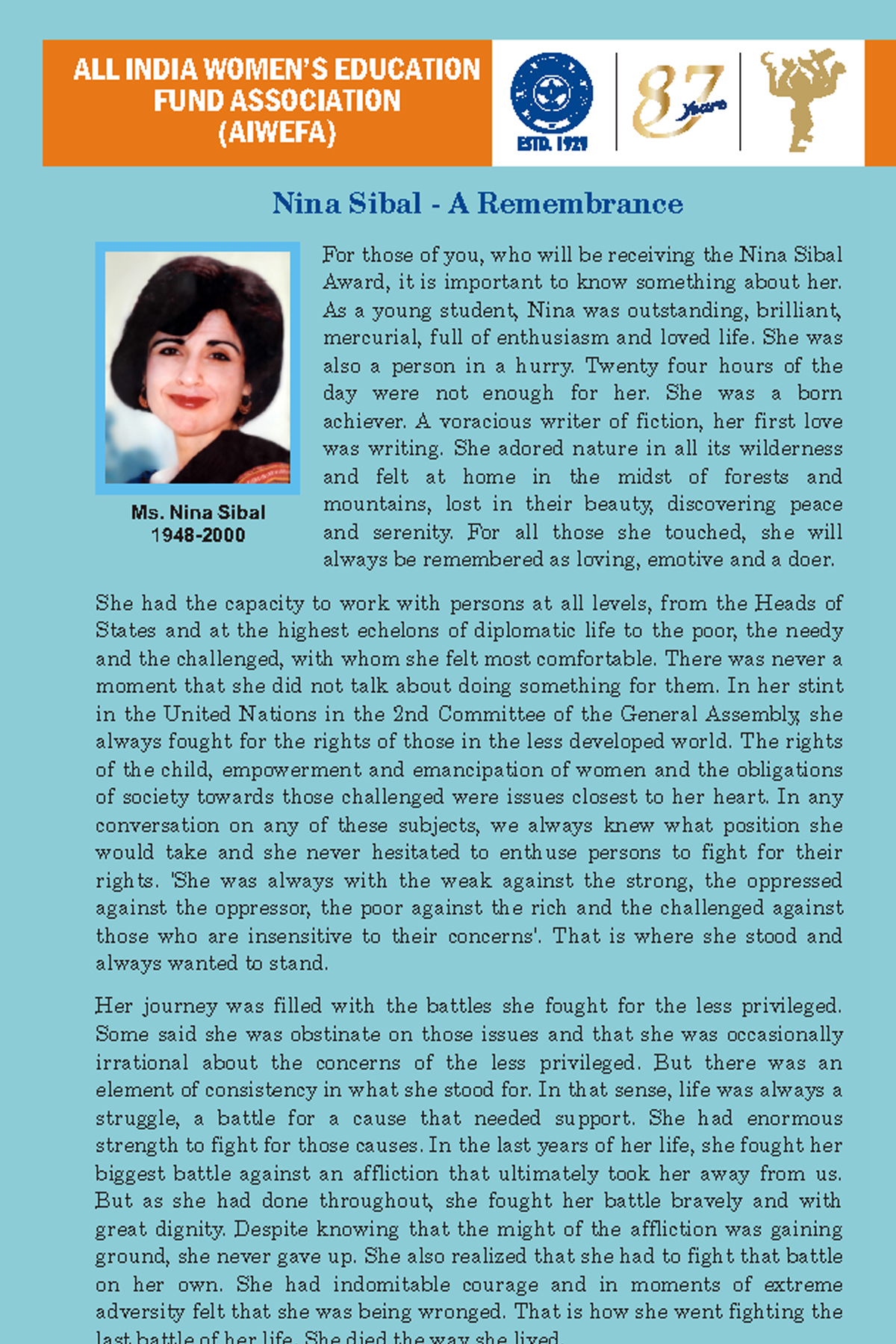 "AIWEFA Nina Sibal Memorial Award" Brochure -2017.