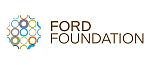 "Legal Awareness Project" in 1999 for two years in 18 Haryana Villages
"Directory on Common Ground"in 2004. The directory was prepared with a view to foster linkages between NGO's and donor agencies concerned with women's issues.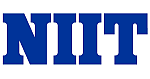 National Institute of Information Technology (NIIT): cosponsored the "Computers for Schools" project from 2002-2005 which imparted basic computer awareness to nearly 1500 MCD/NDMC primary school children.
Gas Authority of India Ltd. (GAIL) sponsored the "Village Adoption Project" for holistic development of three villages namely Daboda, Tirpari and Pataudi in district Gurgaon, Haryana from 2002-2005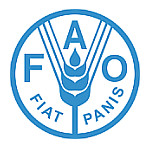 Food and Agricultural Organisation (FAO) of UN sponsored an agricultural project in 2006 in Daboda and Tirpari Villages, District Gurgaon, Haryana. In this project farmers were imparted skills for more scientific farming using better seeds and better tools and setting up experimental nurseries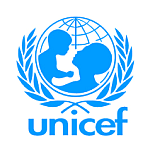 United Nation's Children's Fund sponsored the Nutrition Workshop in 1994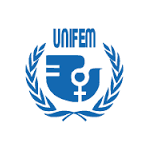 United Nation's Development Fund for Women has sponsored six Workshops on "Violence against Women and HIV / AIDS" in and around Delhi 2008.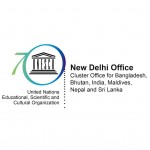 UNESCO:Partnered in the Conference " Transition of Women from Education to Full Employment " and sponsored the publication of compendium on the conference.( 2015)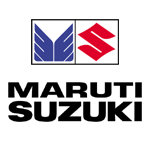 Maruti Suzuki India Ltd: Trained 350 women from underprivileged families in safe car driving. (2015)
OLA : Sponsored mobilization of women to become OLA Cab drivers for women.(2015)

SULABH: Partly sponsored the conference "Transition of Women from Education to Full Employment" (2015)

SYNDICATE BANK: Partly sponsored the conference " Transition of Women from Education to Full Employment"(2015)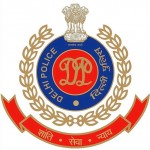 Delhi Police : Trained 150 women in self defence.(2015)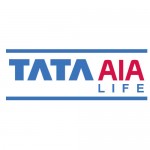 TATA AIA: Sponsored to mobilize women to become Insurance Agents.( 2015 – 2016)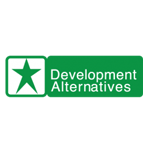 Development Alternatives (DA): Partnered in the organizing the parallel event  – " A World We Women Want "at CSW60 at UN and sponsored the publication of Compendium of best practices to achieve SDGs.(2016)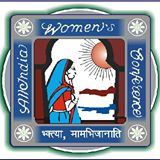 All India Women's Conference (AIWC): Partnered in organizing the parallel event – "A World We Women Want "at CSW60 at UN and hosted the National Consultation.

Heinrich Boll Foundation (HBF) : Sponsored the travel for one person to attend the CSW60 at New York.
 National Institute of Social Defence (NISD) : Sponsored 5 College Workshops on "Awareness and Prevention of Drug Addiction" , 7 College Workshops on "Promoting Intergenerational Bonding" and 5 School Workshops on "Promoting Intergenerational Bonding"
Khadi and Village Industries Board (KVIB) Port Blair, Andaman and Nicobar Islands: Promotion and Development of Local Handicrafts Using Locally Available Resources.
Government of Delhi
Social Welfare Department (SWD)of Delhi Government sponsored AIWEFA's, Gender Resource Centre (GRC) in 2007. Various educational and vocational courses are conducted at GRC and Information for career development is provided. Information about various Delhi Government Schemes and counselling on different issues is also made available to the young girls
In addition to the GRC project, it
(i) Co-sponsored the Computers in Schools project
(ii) Co-sponsored the Platinum jubilee Celebrations.
(iii) Co-sponsored the UN NGO IRENE project, Lakshmi Nagar
Department of Science & Technology
Department of Science & Technology (DST)has sponsored a project in 2008 for three years which is being implemented in five villages namely Daboda, Basunda, Tirpari, Khera and Khurrampur of Gurgaon, Haryana. The emphasis in the project is to study the impact of new and improved agricultural practices specially on women with an aim to reduce drudgery and improve their quality of life.
Women & Child Development (Madhya Pradesh)
Women and Child Development (WCD) Department, Madhya Pradesh Governmentsponsored a seminar on "Women Leaders in panchayati Raj" in 1996. The main topics of debate and discussions during the seminar were related to women's empowerment and girl child.
STK
Sat Krishna Charitable Trust : AIWEFA jointly with Sat Krishna Trust completed a Women's Empowerment Project in Narsinghpur village, Gurgaon in 2002
Corporate & other Donors
Sponsored International Conference on "Women on the march" in 1998. The conference had brain storming sessions to discuss projects / activities to be taken up by AIWEFA towards an empowered future for women.
Indian Council of Social Science Research (ICSSR) co-sponsored the Seminar on Building Partnership towards Millennium Development Goals (MDGs) in India alongwith corporate donors.
The first edition of NGOs directory "On Common Grounds" was sponsored by corporate donors.
Central Social Welfare Board
Sponsored "Legal Literacy in Schools Project". (1998)
Individual Donors
Individual donors have participated in many of the projects to fill in resource gaps.
AIWEFA is grateful to the University Grants Commission for enabling the Lady Irwin College to carry repairs to the Hannah Sen Cottage where the AIWEFA office is located. AIWEFA is also grateful to the All India Women's Conference and Soma Enterprises and individual donors for funding the completion of the renovation and furnishing of the AIWEFA office.